SugarCRM Executive Team
Larry Augustin
, Chief Executive Officer
Glenn Cross
, Executive Vice President WW Field Operations
Andrew Chmyz
, Chief Financial Officer
Clint Oram
, Co-Founder and Chief Technology Officer
Lila Tretikov
, Chief Product Officer
Jennifer Stagnaro
, Senior Vice President of Marketing
Majed Itani
, Vice President, Development
Wes Moran
, Vice President of User Experience
S. Zachariah Sprackett
, Vice President, Operations
Craig A. Lewis
, Senior Vice President, Global Services and Channel Development
Sherry Pulvers
, Vice President, People and Places
Patricia Timm
, Senior Vice President, General Counsel and Corporate Secretary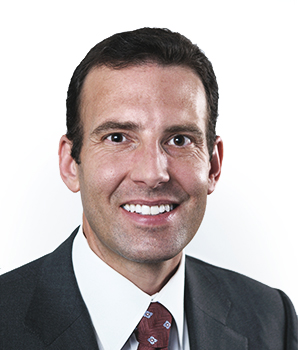 Larry Augustin
Chief Executive Officer
Larry Augustin is chief executive officer of SugarCRM and is responsible for the company's strategic direction and execution.
Prior to SugarCRM, he spent five years as an angel investor and advisor to early stage technology companies including JBoss (acquired by Red Hat), XenSource (acquired by Citrix), DeviceVM, Fonality, Hyperic, Pentaho, and SpringSource (acquired by VMWare). He currently serves on the Boards of Directors of Appcelerator and DotNetNuke. He is a Director of the industry association The Linux Foundation, and has previously served as a Director of several other industry associations including Linux International (LI), Open Source Development Lab (OSDL), and the Free Standards Group (FSG). In 2005 he served as interim CEO of Medsphere. From September 2002 to December 2004 he was a Venture Partner at Azure Capital Partners where he helped lead Azure's investments in Zend and Medsphere. In 1993 he founded VA Linux (now GeekNet, NASDAQ:LNUX), where he served as CEO until August 2002 and led the company through an IPO in December 1999. In 2000, Worth Magazine named him to their list of the Top 50 CEOs. In November 1999 he launched SourceForge.net, the world's largest Open Source software development community. Also at VA Linux, he acquired Andover.net, merging SourceForge.net, Linux.com, Slashdot, and other well-known Open Source Internet sites to form the Open Source Development Network (OSDN).
Larry holds Ph.D. and M.S. degrees in electrical engineering from Stanford University, and a B.S. in electrical engineering from the University of Notre Dame.
Glenn Cross
Executive Vice President WW Field Operations
Glenn manages all of SugarCRM's sales, services and support organizations, and is responsible for all customer-facing initiatives. He also brings extensive experience and success in leading Partner sales efforts.
Before joining SugarCRM, Glenn was senior vice president for worldwide sales and services for Xsigo Systems, which was recently acquired by Oracle. Prior toXsigo, he was senior vice president of global sales, services and support for Meru Networks, and was a key member of the executive team that took the company public in 2010.
Glenn also served as executive vice president of worldwide sales for Secure Computing (acquired by McAfee), and executive vice president of worldwide sales for SurfControl (acquired by WebSense). Prior to Websense, he was senior vice president at Nuance Communications and Palm Inc. where he managed all sales, professional services, support, field marketing and field operations. He was also vice president of sales and business development at Sun Microsystems and led the joint venture between Sun and AOL. In his career, he has grown SaaS revenue in excess of 200 percent at three companies, and has consistently exceeded revenue, profit and margin goals. Glenn holds B.S. in Economics and Marketing from Florida Southern College.
Andrew Chmyz
Chief Financial Officer
Andy has a breadth of experience managing fast growth companies in a wide variety of industries. Before joining SugarCRM, he was chief financial officer at CRM vendor Medallia; that was preceded by a stint as chief operating officer at Concentric Medical where, in addition to CFO duties, he launched Concentric's international sales efforts, travelling the world introducing leading physicians to Concentric's novel device to treat ischemic strokes.
Prior to Concentric he was the chief financial officer at both Marimba, a publicly traded enterprise software company sold to BMC, and at InnerStep, a high-end contract manufacturing firm with facilities across the U.S. Andy also gained invaluable experience as a controller at an Internet company during the dot-com boom, and as a strategic planner at a Fortune 500 trucking firm. He began his career as an investment banker at Donaldson, Lufkin & Jenrette.
Andy holds a MBA from Santa Clara University and BA from Yale University.
Clint Oram
Co-Founder and Chief Technology Officer
Clint helped found SugarCRM in 2004 with the goal of helping companies around the world turn customers into loyal fans. Today, he leads corporate development strategy and the alliances teams. Clint was one of the original architects and developers of the Sugar application and has focused on building out the product, company, partners and community in a variety of executive roles.
Prior to co-founding SugarCRM, Clint held senior roles in the development, professional services and product management organizations at Epiphany, Octane Software and Hewlett Packard. He has 15 years experience in the enterprise software industry and over 10 years designing and building award-winning CRM software solutions. Clint holds a BS in computer science from Cal Poly, San Luis Obispo and is a co-author of a CRM software patent. Clint enjoys traveling and speaking at conferences on a variety of technical topics, and has visited SugarCRM customers and partners in over 25 countries.
Lila Tretikov
Chief Product Officer
Lila Tretikov leads SugarCRM's growth and market innovation initiatives, including stewardship of the SugarCRM brand and its award-winning product. As Chief Product Officer, she also leads the marketing, product and R&D functions. As a key member of SugarCRM's senior leadership team, Lila leads the creation of the marketing and product initiatives, creative expressions, advertising, and key product and research innovations. She leads internal teams and channel partners across the Americas, Europe and Asia.
Prior to coming to Sugar, Lila led innovation enterprise software sector at Sun Microsystems, Sprint/Nextell, VeriSign and Bank of America. As an entrepreneur she has also established and grown successful startups in the digital marketing space. Lila has an academic background in computer science, mathematics and visual arts.
She studied at the University of California Berkeley and Lomonosov Moscow State University. In 2012 Lila received a Stevie® Award For Women in Business.
Jennifer Stagnaro
Senior Vice President of Marketing
Jennifer leads all of SugarCRM's branding and marketing initiatives, including product marketing, corporate communications, content marketing, demand generation, and the company's go-to-market strategy.
Jennifer brings more than 20 years of executive-level experience in the technology industry, driving successful global launches and opening new markets. She has introduced new brands and defined market categories in enterprise software and next generation mobile and social technologies to help people better communicate and collaborate. Most recently, Jennifer has held leadership positions for Immersion Corporation and Audience, bringing innovative technologies to mobile consumers. As Executive Director for the Meth Project, she drove a large-scale youth prevention program through award-winning digital marketing campaigns, public policy, and community outreach that reduced teen Meth use by more than 50% in the states that it served. She began her career in enterprise software with Red Brick Systems, Oracle, Inc., and Procter & Gamble.
Jennifer holds an AB in Applied Math with a concentration in Computer Science from Harvard University.
Majed Itani
Vice President, Development
Majed Itani joined SugarCRM in 2004 as a founding member of the core engineering team. He was instrumental in the creation of the SugarCRM platform. Today, as the VP of Development and Chief Architect, Majed provides both a vision and a path for his engineering team to create products people love to use. He is responsible for ensuring the design, stability and scalability of the SugarCRM product lines and leads a team of highly dedicated engineers who collaborate with top-tier partners to create and deliver one of the fastest growing CRM solutions in the world.
Prior to joining SugarCRM Majed has worked at companies such as Apple Computer, Adobe, Ariba and Quinstreet.
He holds a degree in mathematics with an emphasis in computer science from the University of California at Berkeley.
Wes Moran
Vice President of User Experience
Wes leads the multi-disciplined teams across business units which are responsible for the overall user experience and user interaction across all Sugar products.
Prior to coming to Sugar, Wes held senior roles in design and innovation, user experience, user interaction, advertising, creative and marketing positions for Rave Mobile Safety and Geeknet which included the sites Slashdot, ThinkGeek and SourceForge, and helped the company both at start up and through the maturation to a publicly traded entity. Wes also co-founded Sightmachine an Open Source manufacturing startup and participates in a number of open source projects. Wes is a leader in innovation and quick response across platforms to user needs and corporate concepts being harmoniously meshed to create high demand and high volume websites and applications.
Wes earned his Masters Degree from the University of Wisconsin at La Crosse and has studied in Scotland. He thoroughly enjoys bending and analyzing pixels of light and crafting them into elements of simple intelligence and beauty.
S. Zachariah Sprackett
Vice President of Operations
Zac is responsible for Sugar's cloud strategy as well as the management and performance of our software as a service platform Sugar On-Demand. Zac has expertise in launching and scaling Internet based software and is proficient at building highly available and performant systems. He brings almost 20 years of experience in technology roles and has extensive experience in Software Development, Operations and Sales.
Prior to joining SugarCRM, Zac served at Geeknet as Director of Network Operations where he was responsible for high profile web sites including SourceForge, ThinkGeek and Slashdot which served over 60 million users per month.
Craig A. Lewis
Senior Vice President, Global Services and Channel Development
Craig brings to SugarCRM over 25 years of consistent success starting, leading and scaling professional services businesses to effectively compete in fast-paced domestic and global markets. He is a recognized expert in both strategic and tactical operational processes, including all phases of onshore and offshore project management.
In addition to senior for-profit corporate positions, Mr. Lewis has also worked extensively in the public sector and the not-for-profit arena where he has been recognized on many occasions for his high ethical values, community service and commitment to professional development. For the past five years as founder of his own company, Genesis Consulting LLC he has served as CEO, COO or Managing Director in corporate, community and education environments.
After graduating from Stanford University and serving as an officer in the United States Army, Craig began his career at Electronic Data Systems (EDS) developing large, interactive business systems. When he joined IBM as an accomplished negotiator and deal closer, he earned several key executive assignments in California, the Southwest, and IBM's New York corporate office. When the company shifted its market focus to include a competitive professional services strategy, Craig returned to California to build one of the most successful business portfolios in the United States. He has also held senior executive positions at Hitachi Data Systems, Keane and American Management Systems.
Sherry Pulvers
Vice President, People and Places
Sherry Pulvers brings more than 25 years of experience to her role as head of human resources, managing the SugarCRM HR practices and infrastructure. Sherry came to SugarCRM from Fortinet, where she served as vice president of HR starting in 2008, managing their global HR. Sherry joined Fortinet as part of their acquisition of IPLocks, where she was a senior member of the HR team for more than three years. Prior to IPLocks, Sherry served in an HR management role at PalmSource, where she created the infrastructure required for its spin-off from Palm Inc. and subsequent IPO. She was previously the director of HR at Alcatel, providing HR leadership and support to the company's networking division.
Sherry attended the University of California Santa Cruz where she earned her certification in human resources management. Subsequently, she was certified as a professional in human resources by the HR Certification Institute and is an active member of the Northern California Human Resources Association and HR Executives Exchange Forum.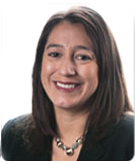 Patricia Timm
Senior Vice President, General Counsel and Corporate Secretary
Patricia is a seasoned legal executive who brings to SugarCRM 18 years of sophisticated legal experience working in the finest law firms and companies. She has built a reputation as a likeable, hard-working and business-minded attorney in high-level roles at diverse technology companies.
Patricia's corporate experience includes tenure with Borland Software Corporation where she served as VP of Corporate Governance and Acting General Counsel & Corporate Secretary. She also worked in a general corporate and securities legal function at Vantive Corporation, one of the original providers of CRM solutions, before the company's acquisition by PeopleSoft. Rounding out Patricia's corporate background is her experience as the first lawyer at an Internet start-up company (acquired by Intuit) where she built the legal function from the ground-up. Patricia's law firm background is equally impressive. She worked as an associate in the Business and Technology Group at Brobeck, Phleger & Harrison LLP where she specialized in initial public offerings, private financings, M&A and public company representation.
Prior to joining SugarCRM, Patricia pursued her entrepreneurial ambitions and founded GCAssist, a provider of management level legal services for high profile technology companies. She earned her J.D. cum laude from Santa Clara University School of Law.