SugarCRM Executive Team
Larry Augustin
, Chief Executive Officer
Clint Oram
, Co-Founder and Chief Technology Officer
Bill Hunt
, Chief Product Officer
Jennifer Stagnaro
, Chief Marketing Officer
Henning Ogberg
, Executive Vice President Worldwide Sales (Interim)
Patricia Timm
, Senior Vice President, General Counsel and Corporate Secretary
Remy Malan
, Vice President, Customer Success
Sherry Pulvers
, Vice President, People and Places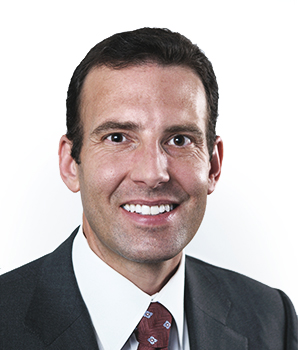 Larry Augustin
Chief Executive Officer
Larry Augustin is chief executive officer of SugarCRM and is responsible for the company's strategic direction and execution.
Prior to SugarCRM, he spent five years as an angel investor and advisor to early stage technology companies including JBoss (acquired by Red Hat), XenSource (acquired by Citrix), DeviceVM, Fonality, Hyperic, Pentaho, and SpringSource (acquired by VMWare). He currently serves on the Boards of Directors of Appcelerator and DotNetNuke. He is a Director of the industry association The Linux Foundation, and has previously served as a Director of several other industry associations including Linux International (LI), Open Source Development Lab (OSDL), and the Free Standards Group (FSG). In 2005 he served as interim CEO of Medsphere. From September 2002 to December 2004 he was a Venture Partner at Azure Capital Partners where he helped lead Azure's investments in Zend and Medsphere. In 1993 he founded VA Linux (now GeekNet, NASDAQ:LNUX), where he served as CEO until August 2002 and led the company through an IPO in December 1999. In 2000, Worth Magazine named him to their list of the Top 50 CEOs. In November 1999 he launched SourceForge.net, the world's largest Open Source software development community. Also at VA Linux, he acquired Andover.net, merging SourceForge.net, Linux.com, Slashdot, and other well-known Open Source Internet sites to form the Open Source Development Network (OSDN).
Larry holds Ph.D. and M.S. degrees in electrical engineering from Stanford University, and a B.S. in electrical engineering from the University of Notre Dame.
Clint Oram
Co-Founder and Chief Technology Officer
Clint helped found SugarCRM in 2004 with the goal of helping companies around the world turn customers into loyal fans. Today, he leads corporate development strategy and the alliances teams. Clint was one of the original architects and developers of the Sugar application and has focused on building out the product, company, partners and community in a variety of executive roles.
Prior to co-founding SugarCRM, Clint held senior roles in the development, professional services and product management organizations at Epiphany, Octane Software and Hewlett Packard. He has 15 years experience in the enterprise software industry and over 10 years designing and building award-winning CRM software solutions. Clint holds a BS in computer science from Cal Poly, San Luis Obispo and is a co-author of a CRM software patent. Clint enjoys traveling and speaking at conferences on a variety of technical topics, and has visited SugarCRM customers and partners in over 25 countries.
Bill Hunt
Chief Product Officer
Bill oversees the company's product management, development, QA, operations and professional services organizations. He brings decades of technical and executive background, having founded and served as the senior technical executive at six successful software companies—each a leader in their respective space. Five of those businesses were acquired by top technology leaders including Oracle, Avaya and Alcatel.
Bill's most recent companies have focused on using big data to increase the performance of sales teams, with his role as CTO of Aktana, and delivering CRM and marketing automation to SMBs when he served as CTO at OptTown. His previous roles have included Vice President of Operations at ClearApp, which took an artificial intelligence approach to managing large-scale applications, and Vice President of Engineering, Services and Operations at Habeas, a premier email deliverability company. Additionally, Bill managed engineering and services at Internet Devices, the world's first firewall appliance, as well as engineering at VPNet, the world's first Virtual Private Networking company.
Earlier in his career, Bill developed flagship product lines at Novell and has 12 patents to his credit. As an avid corporate and community leader in Silicon Valley, he is an advisor and board member of several thriving companies and is a mentor in Peter Thiel's 20 Under 20 program.
Jennifer Stagnaro
Chief Marketing Officer
Jennifer leads all of SugarCRM's branding and marketing initiatives, including product marketing, corporate communications, content marketing, demand generation, and the company's go-to-market strategy.
Jennifer brings more than 20 years of executive-level experience in the technology industry, driving successful global launches and opening new markets. She has introduced new brands and defined market categories in enterprise software and next generation mobile and social technologies to help people better communicate and collaborate. Most recently, Jennifer has held leadership positions for Immersion Corporation and Audience, bringing innovative technologies to mobile consumers. As Executive Director for the Meth Project, she drove a large-scale youth prevention program through award-winning digital marketing campaigns, public policy, and community outreach that reduced teen Meth use by more than 50% in the states that it served. She began her career in enterprise software with Red Brick Systems, Oracle, Inc., and Procter & Gamble.
Jennifer holds an AB in Applied Math with a concentration in Computer Science from Harvard University.
Henning Ogberg
Executive Vice President Worldwide Sales (Interim)
Henning currently leads SugarCRM's worldwide sales and sales operations organizations. He brings more than 20 years experience in international management of IT companies—specifically in cloud computing, enterprise software and IT security.
In 2013, Henning joined SugarCRM as Senior Vice President of Sales in EMEA, where he was responsible for Europe's sales operational business activities. His key charter was sales channel development, especially in the core markets of Germany, Austria, Switzerland, United Kingdom, France and Italy, and to help drive customer acquisitions in the enterprise market.
Previously, Henning served as Worldwide Head of Sales at Clearswift, a global cybersecurity company. Henning also held prior positions at Eleven, LogLogic, SurfControl, MessageLabs and Two by four Software.
He holds a degree in business administration from the University of Kalmar, Sweden.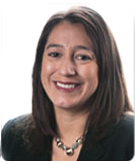 Patricia Timm
Senior Vice President, General Counsel and Corporate Secretary
Patricia is a seasoned legal executive who brings to SugarCRM 18 years of sophisticated legal experience working in the finest law firms and companies. She has built a reputation as a likeable, hard-working and business-minded attorney in high-level roles at diverse technology companies.
Patricia's corporate experience includes tenure with Borland Software Corporation where she served as VP of Corporate Governance and Acting General Counsel & Corporate Secretary. She also worked in a general corporate and securities legal function at Vantive Corporation, one of the original providers of CRM solutions, before the company's acquisition by PeopleSoft. Rounding out Patricia's corporate background is her experience as the first lawyer at an Internet start-up company (acquired by Intuit) where she built the legal function from the ground-up. Patricia's law firm background is equally impressive. She worked as an associate in the Business and Technology Group at Brobeck, Phleger & Harrison LLP where she specialized in initial public offerings, private financings, M&A and public company representation.
Prior to joining SugarCRM, Patricia pursued her entrepreneurial ambitions and founded GCAssist, a provider of management level legal services for high profile technology companies. She earned her J.D. cum laude from Santa Clara University School of Law.
Remy Malan
Vice President, Customer Success
Remy manages SugarCRM's account management and professional services organizations and is responsible for the company's customer adoption initiatives. Most recently, Remy led SugarCRM's professional services organization in successfully deploying enterprise-scale customer projects for its largest customers. Remy brings extensive experience to the role, both in leading service delivery organizations and in enterprise sales.
Prior to SugarCRM, Remy was Senior Vice President of Sales and Marketing at Teleplace, a business collaboration SaaS company for globally distributed workforces. The company's customers included Fortune 500 companies and large public agencies. Remy led the sales initiatives for the company and grew revenue by over 200 percent per year from 2007-2010.
Remy also served as Vice President of Semiconductor Business at Devicescape, a company licensing Wi-Fi software stacks to semiconductor vendors and large OEMs. He was responsible for Devicescape's semiconductor sales channel, including the business model, account relationships, and direct and indirect revenue from semiconductor companies.
Remy holds a B.S. and M.S. from the Massachusetts Institute of Technology.
Sherry Pulvers
Vice President, People and Places
Sherry Pulvers brings more than 25 years of experience to her role as head of human resources, managing the SugarCRM HR practices and infrastructure. Sherry came to SugarCRM from Fortinet, where she served as vice president of HR starting in 2008, managing their global HR. Sherry joined Fortinet as part of their acquisition of IPLocks, where she was a senior member of the HR team for more than three years. Prior to IPLocks, Sherry served in an HR management role at PalmSource, where she created the infrastructure required for its spin-off from Palm Inc. and subsequent IPO. She was previously the director of HR at Alcatel, providing HR leadership and support to the company's networking division.
Sherry attended the University of California Santa Cruz where she earned her certification in human resources management. Subsequently, she was certified as a professional in human resources by the HR Certification Institute and is an active member of the Northern California Human Resources Association and HR Executives Exchange Forum.